Welcome to your Student Enterprise Service!
Edinburgh Innovations Student Enterprise Hub
---
When?
20 September 2019
17:00 - 19:00
Where?
Appleton Tower, Chapel Street Entrance
Edinburgh
EH8 9LE
---
Event Description
If you are just starting out on your entrepreneurial journey and want to find out more about the support on offer from Edinburgh Innovations to start your business, and if you'd like to help us celebrate the opening of our new Student Enterprise Hub at the base of Appleton Tower, then this event is for you. 
Here you will find out about all our services including workshops, masterclasses, our student led entrepreneurial community and funding support. You will also get to meet our team of business advisers and enterprise educators as well as our awesome student ambassadors!
This workshop is open to all current students of the University of Edinburgh and alumni up to two years after graduation.
5 - 7 pm
Location:
Student Enterprise Hub, Appleton Tower (Chapel St Entrance)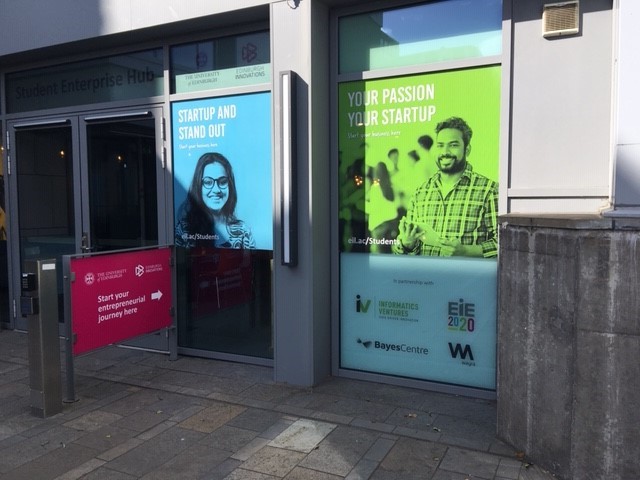 If you have any questions, please contact Bobby at robert.pembleton@ei.ed.ac.uk
---
View Other Events
---