Masterclass with Dr Martin Pule
---
Wednesday, 30/06/2021
11:00 - 12:00
---
Event Description
{{detailsExpanded ? '- Show Less' : '+ Show More'}}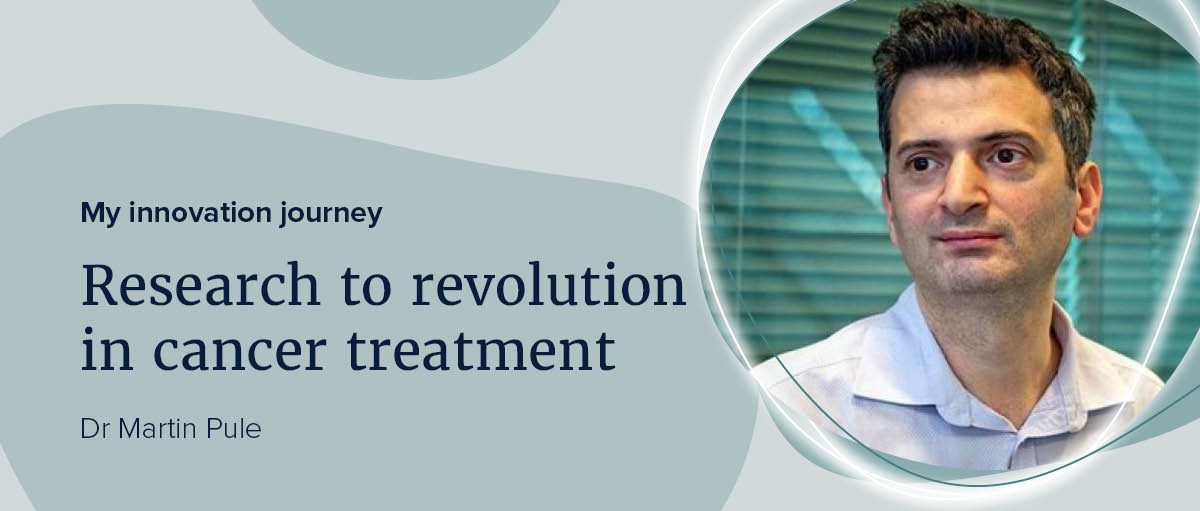 Join Dr Martin Pule as he shares his innovation journey.
During this one hour webinar, Martin Pule will cover the pioneering research that led to UCL spinout company Autolus, a market leader in T cell programming technologies at the forefront of a revolution in cancer treatment.
He will talk through how he began working with industry, what he learnt along the way, how he dealt with risk, what he has gained from creating his own company as well as his constant strive to offer cancer patients substantial benefits over the existing standard of care.
He will be available for a short Q&A and discussion session at the end of the webinar, offering insight and advice to those with ambitions to follow a similar path.
Speaker
Martin Pule is Clinical Senior Lecturer in the Dept. of Haematology at UCL Cancer Institute and Honorary Consultant in Haematology at University College London Hospital. His research is focused on many aspects of genetic engineering of T-cells for cancer treatment, with a particular focus on CARs. He entered the T-cell engineering field in 2001 as a travelling Fulbright Scholar at the Center for Cell and Gene Therapy at Baylor College of Medicine, Houston. Here, Martin Pule was the first to describe third generation forms of CARs and described one of the first clinical studies of CARs, which showed efficacy in a solid cancer. Martin Pule is Director of the UCL Chimeric Antigen Receptor (CAR) programme. He holds a Bachelor of Medicine and Bachelor of Surgery from University College Dublin and is a Fellow of the Royal College of Pathologists. 
Please register below to attend the event.
For assistance, please contact us on eievents@ei.ed.ac.uk
---
View Other Events
---
© 2022 - EI Ltd, The University of Edinburgh