Bioblitz
University of Edinburgh - Multiple Campus Sites
---
Monday, 02/05/2022
08:00 - 20:00

University of Edinburgh - Multiple Campus Sites

---
Event Description
{{detailsExpanded ? '- Show Less' : '+ Show More'}}
About this event
University of Edinburgh Department for Social Responsibility and Sustainability (SRS) invites you to participate in a bioblitz at the University of Edinburgh. We will have a presence at multiple sites throughout the week:
Monday 2 May - Central Campus & Moray House
Tuesday 3 May - King's Buildings, Pollock Halls & Easter Bush
Wednesday 4 May - Little France & The Western General - since this bioblitz is in collaboration with the NHS, open to NHS staff and visitors, please register here.
Thursday 5 May - Edinburgh College of Art (ECA)
The purpose of this bioblitz will be to record as many animal species as possible on campus between 8am and 8pm on the day, using iNaturalist.
Why take part?
By participating, you will be helping us to better understand the range of animal species on the University of Edinburgh campuses, as part of our species audit work for the University biodiversity strategy.
How to take part
Download the iNaturalist app [external].
Make sure location is enabled on your phone.
You can either take photos of animals you encounter while the app is open or just take photos normally (with location enabled) and upload them to the app later on.
You can watch this useful video on using iNaturalist [external]. If you don't want to use the app, you can send the photos to Elizabeth (bioblitz organiser) so that we can upload them for you. All photos taken will become part of each campus site Collection that we have already created.
You can go out at any time or location convenient to you to make observations, and if you're not sure of a species, iNaturalist naturalists will help with identifications once photos are uploaded.
Drop-ins are welcome, but we encourage you to register.
Please contact Elizabeth Vander Meer (elizabeth.vandermeer@ed.ac.uk) if you have any questions. Thank you!
The bioblitz contributes to the University's new biodiversity plan
Biodiversity plan launched to benefit plants, animals and more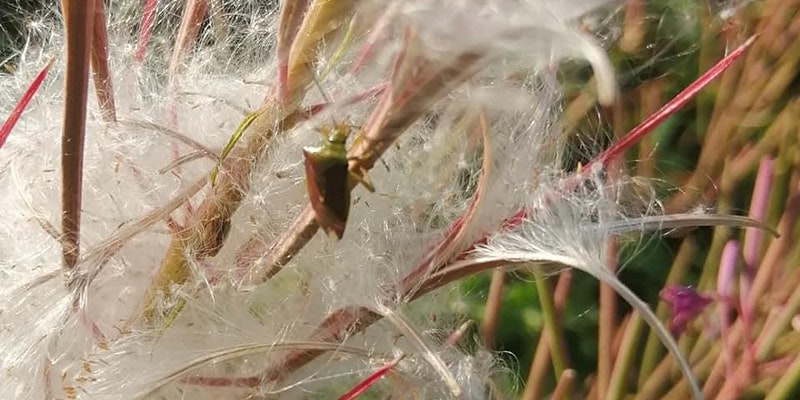 (Image: Birch Shieldbug at King's Buildings campus)
---
View Other Events
---
© 2023 - EI Ltd, The University of Edinburgh