Academic collaboration to Future Proof the creative industries
---
Monday, 27/09/2021
11:00 - 12:15

Online Event
---
Event Description
{{detailsExpanded ? '- Show Less' : '+ Show More'}}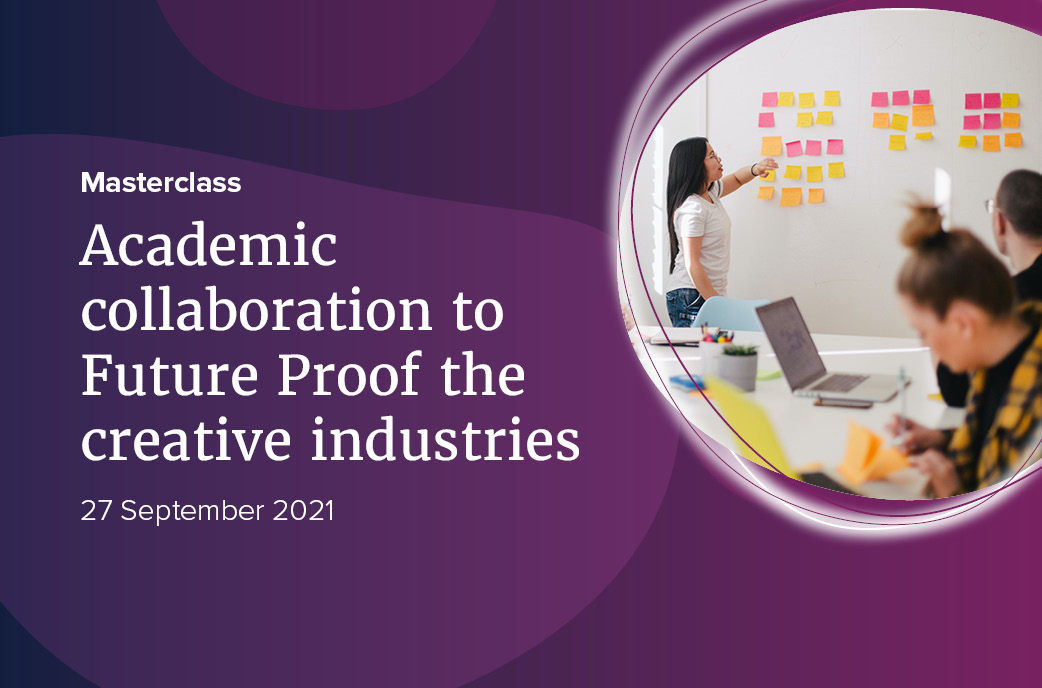 Join us at this event hosted by Edinburgh Innovations to hear our three speakers' perspectives on how academic collaboration can future proof the creative industries.
During this one hour masterclass, they will each share concrete examples of successful partnerships that have helped creative businesses to stay ahead of the game, and how collaboration has given research real world impact.
The speakers will be available for a short Q&A and discussion session at the end of the masterclass, offering insight and advice to those with ambitions to follow a similar path.
This event will be of particular interest to researchers at any level in the College of Arts Humanities and Social Sciences, but we encourage academics from any College interested in cross disciplinary collaboration and exploring commercial opportunities.
-
Speakers
Welcome Address will be given by Caroline Parkinson, Sector Engagement Manager - Creative Industries, Director of Creative, Edinburgh Futures Institute.
Sara Pepper, Director of Creative Economy, University of Cardiff, Chief Operating Officer of Clwstwr, will illustrate some examples of partnerships between academia, industry and government to achieve innovation in the Welsh economy.
Pat Kane is a writer, musician, curator, consultant, activist and futurist and he will explore various projects where academia has fed into creative practice, and vice versa.
Chris Speed, Chair of Institute of Design informatics, Director of the Creative Informatics Cluster, will demonstrate how he has achieved partnerships through his academic research using design methods to adapt and create products and services within a networked society.
-
This event is no longer available to book.
For assistance, please contact us on eievents@ei.ed.ac.uk
---
Enter your details to register for this event. You can also log in or confirm your email address to view and register for other events.
View Other Events
---
© 2023 - EI Ltd, The University of Edinburgh