Inspire Launch Grow Awards 2023
Potterrow - The Dome
---
Thursday, 08/06/2023
15:00 - 18:30
Catered

Potterrow - The Dome
5/2 Bristo Pl, Edinburgh EH8 9AL
---
Event Description
{{detailsExpanded ? '- Show Less' : '+ Show More'}}

Our biggest competition is ready to hear from you in 2023! Inspire Launch Grow is our annual celebration of entrepreneurship at the University of Edinburgh.
We are excited to celebrate our founder's innovations, creativity and successes, while also recognising the resilience, ambition and accomplishments of entrepreneurs from the University. 
Programme:
15:00-15:30 Welcome
15:30-15:45 Introduction to ILG and UoE Student Enterprise Team
15:45-15:55 Douglas Martin - Founder & Managing Director at MiAlgae
15:55-16:05 Inspire - Emerging Innovation Award Pitches and Winner Announcement
16:05–16:15 Launch - Impact Award Pitches and Winner Announcement
16:15-16:25 Grow - Growth Innovation Award Pitches and Winner Announcement
16:25-16:35 Inspire Launch Grow Moving Mountains Micro Awards Winners
16:35 - 18:30 Networking
18:30 Wrap up/Thank you
18:30-Late - ILG After party at The Student Enterprise Hub
Dress code/Theme: Cocktail Attire
With a palette of bright hues in the Italian summer heat, we're inspired by the zest of citrus for our ILG event. The vibe is fresh and fragrant like the lemonade on a hot summers day. Wear anything light, floral, citrusy, and/or summery, with a hint of pizzazz! It will be as if you were attending a beautiful gala on the coast of Capri. 
We look forward to celebrating together the success of our enterprise community.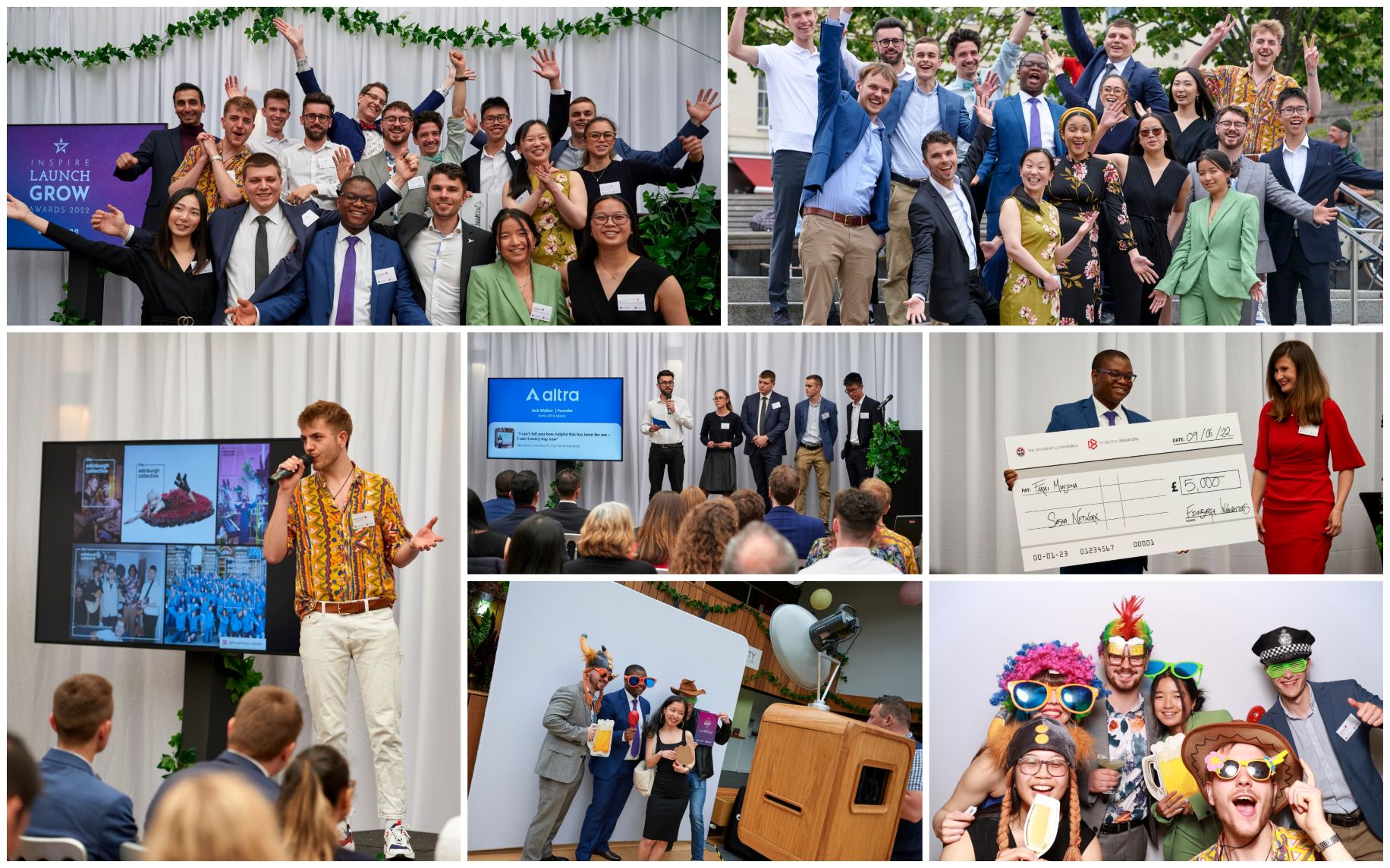 ---
View Other Events
---
© 2023 - EI Ltd, The University of Edinburgh